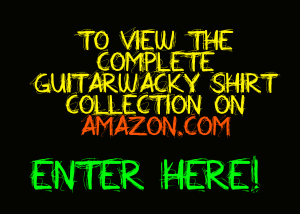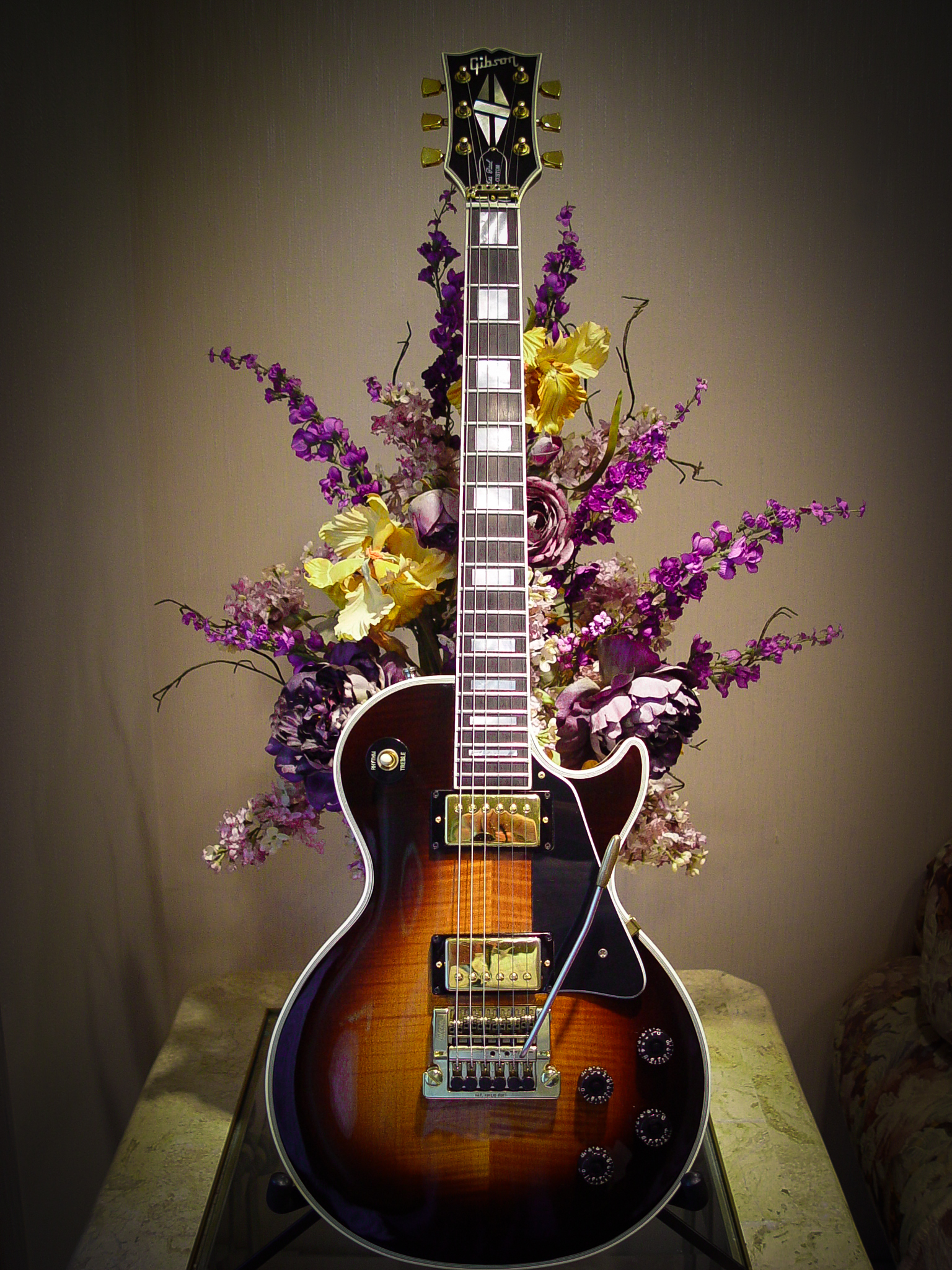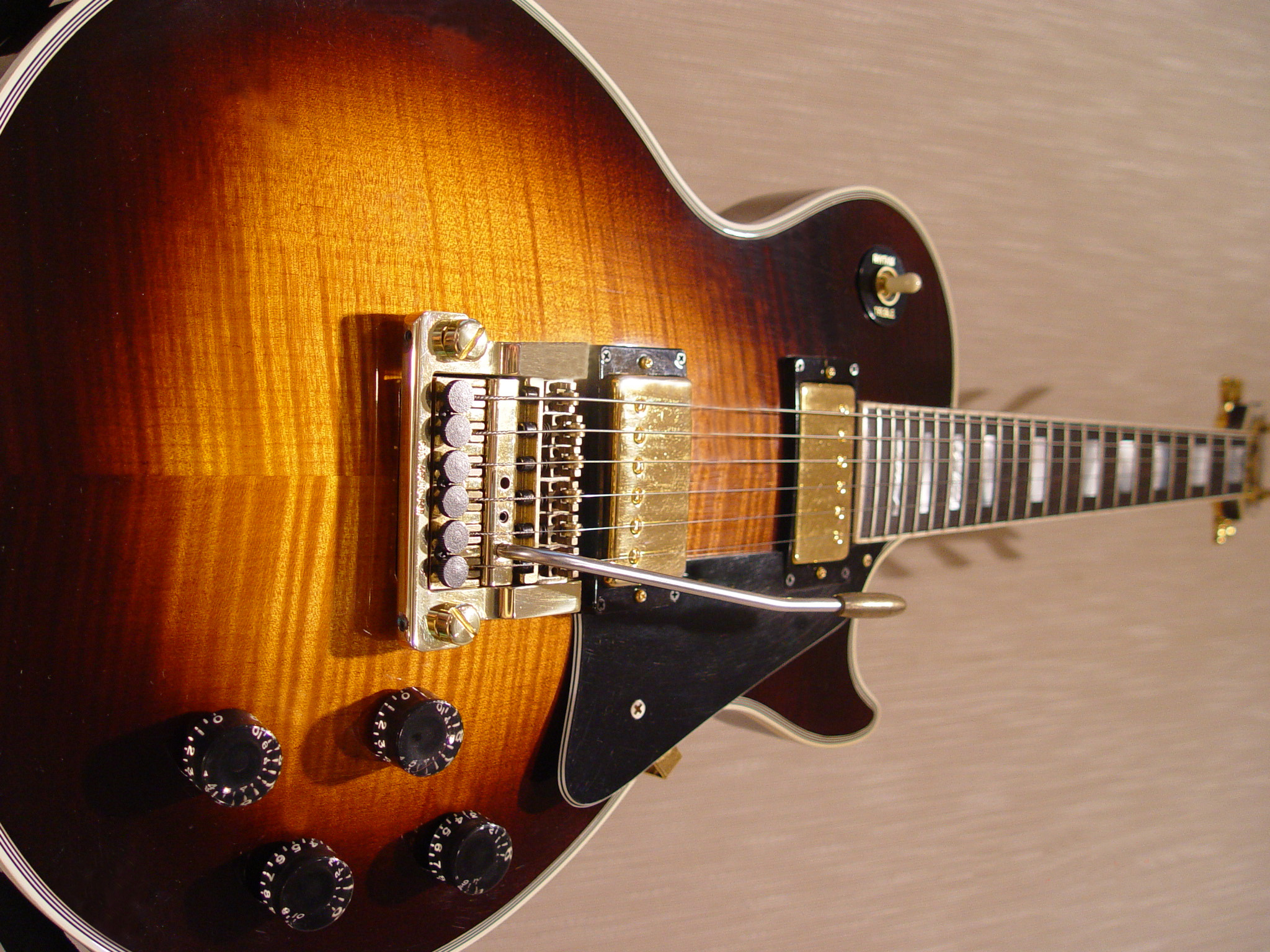 This is a 1983 Gibson Les Paul Custom with a "Gibson" factory installed Kahler Tremolo System. I had purchased it for resale, and enjoyed playing it, but in the back of my mind I was always hesitant about ever owning one of these. Why, because I felt like many others at the time, that the tremolo never stayed in tune and hurt the value. I was wrong when it came to Gibson. These Guitars were the very pinnacle of Gibson's ingenuity and craftsmanship and weren't cheap! I've had other much less expensive guitars with Kahler Trems and they were just a mess.
I had also purchased for resale another 80's Gibson Les Paul Standard, in Lake Placid Blue, with the same Gibson installed Kahler Tremolo. Concerned about the color, I got it home and tore it apart for inspection, and soon realized, that the paint was original and must have been a custom order. Both this custom and the blue standard were blessed with insane flat speedy frets () as pictured. They were beyond exceptional in quality and workmanship, although the Custom felt a little heavy compared to the lighter more flexible Standard. They both had which brought the guitars to a whole "nother" level.
The very moment that I plugged in the Lake Placid Blue Standard, I was jolted into the realization that the neck felt so smooth, speedy and perfect for my style of Rock. At first, the sounds chimed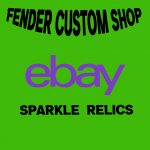 with angelic tones, and then suddenly satanic harmonic squeals started offering themselves up, like the bizarre devil offspring that only overdriven Shaw pups could spawn.
I couldn't get the smell of sulfur out of my nose after playing this guitar! The tremolo arm grabbed me by the hand and walked me through a series of drills and dives, while guiding me like car navigation, the Gibson essentially played itself.
Every time I played this guitar I felt like Eddie V in concert!  To no avail, hour after hour of play time that I invested into this beast, searching for any fault; anything that would prove my hypothesis that Gibson OEM installed Kahler Tremolo
systems were flawed. During my personal quest; only after becoming thirsted and drained, waning for respite, while searching for renewal, did the guitar's mojo factor kick in, cerebrally and physically sustaining me at a higher paranormal plane. One thing was certain; I was a different person after playing the blue Gibson with the Kahler, a much better person, in that for sure, I knew that owning a quality guitar with a factory installed Tremolo could be a very cool thing!
The Tremolo systems worked well although I never liked the micro string adjustment screws to fine tune the strings or the awkward locking nuts. They are what they are and they fit the bill for dive bombing and 80's rock evolution. If one plans on owning a tremolo guitar they will require a lot more patience and understanding. I don't like throwing money away, so personally, I wouldn't spend good money on any guitar that someone butchered in order to install one of these systems; only quality OEM installed.
Visit Guitarwacky.com often.  We make some of the highest quality obscene American Fender Strats and Teles out there.  Also hit the link to visit Guitarwacky guitar design shirts and popsockets on Amazon.