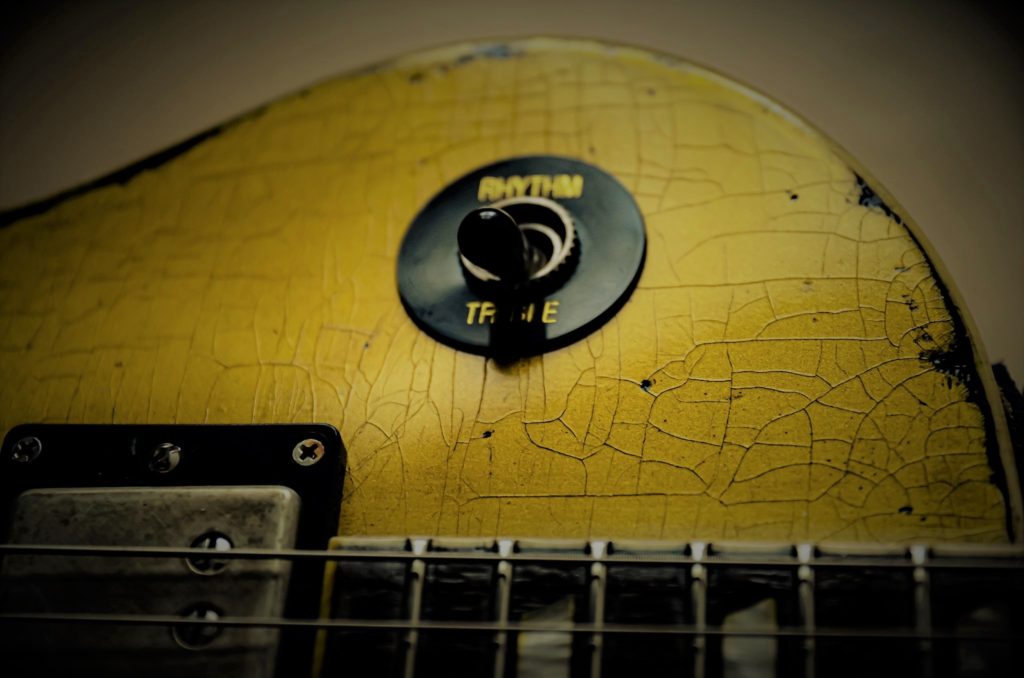 Red over gold-2020 American Fender Telecaster Custom Heavy Relic. This one-off 7lb 4oz American Performer Series Tele has had our "to hell and back" aging process for that broken in look and feel..
Guitarwacky's Custom Relic finishes surpass most relic fan's expectations because we spare no expense in quality or time, to get that custom shop look, feel and sound without shelling out $3-7K. Our one-off heavy relic finished guitars set themselves apart from other relics with quality hand rubbed custom nitro neck and body finishes.
to be notified when our affordable relics are listed; also Google us!
Guitarwacky aged pick guard completes this incredible guitar. Frets crowned and polished and the guitar will arrive freshly setup and ready to play. Adler body.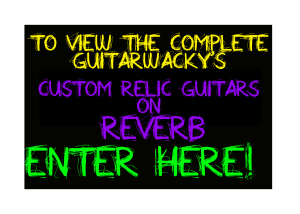 tone-modern "C" shape neck, 9.5 radius rolled edges on maple fingerboard, with 22 jumbo frets. Fresh setup with Slinky 09.s; she's ready to go! Saddles, screws and hardware were aged and sealed, so that they will look tomorrow, the way they look today for years to come.