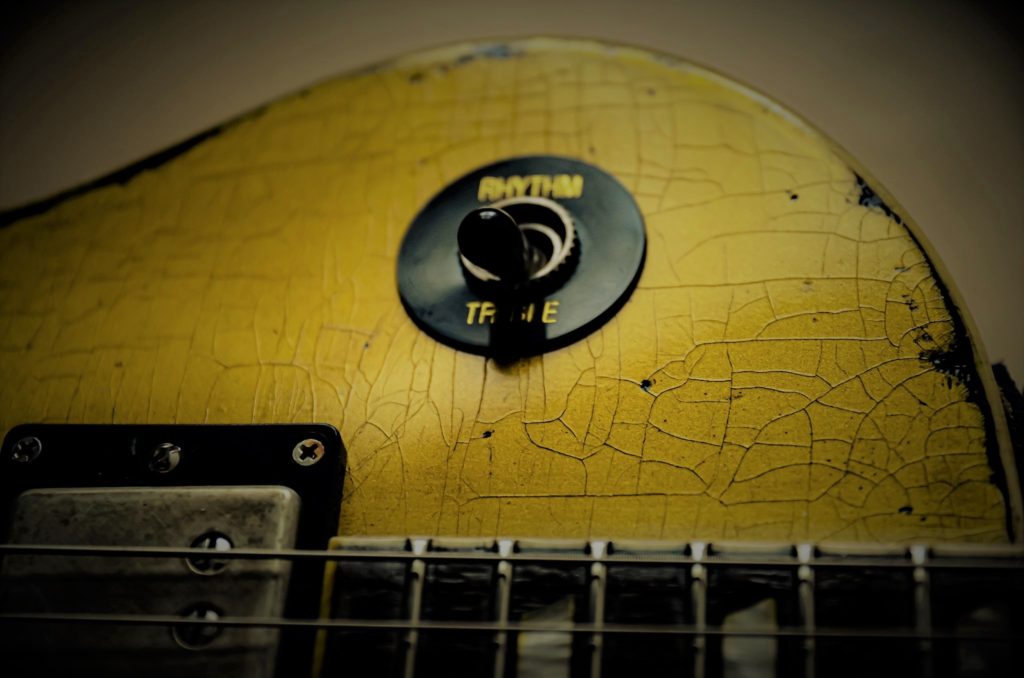 Just completed-American Fender 2009 Telecaster Custom Heavy Relic Nitro Aged Shell Pink. No dirt, polyurethane or shoe polish used in any of our relics. We added mojo with pigment and texture to realistically replicate age and feel of that old heavy relic guitar you always wanted but couldn't afford. Weighing in at 7lbs 9oz, we spared no expense in quality or time to get that custom shop look, feel and sound without shelling out $4-7K.
Make Guitarwacky's Custom Relics your "affordable" alternative today.This awesome Tele has a rolled and aged maple neck with a 9.5in radius and medium jumbo frets. Frets were dressed and polished then setup and intonated with new Slinky 09's; she's ready to go! Fingerboard wear is visible from the first to the 17 frets and adds to that overall magic of this guitar.
This awesome fire breathing heavy relic plays and feels like a custom guitar should. Its well defined power combination of vintage Fender Highway 1″Texas Tele" Bridge and neck Pickups bring it to another level. These powerful pups feature '50s style Alnico pole piece magnets level with the top, black fiberboard coil form, black cloth coil wrap tape, with wax coil potting to reduce microphonics. The bridge weighs is at a searing 15.14k while the neck 7.14 ohms.Additionally installed is a "500k" volume pot with treble bleed circuitry for the best tonal range response possible at any volume. Six point vintage tuners, saddles, screws, hardware and pickguard were aged and sealed, so that they will look tomorrow, the way they look today for years to come.
Guitarwacky relics cannot be found on the rack at music stores. These are not off the shelf guitars. Our boutique proprietary finish process involves several coats of HVLP nitro lacquer with topcoats, the finish is totally hand sanded, rubbed and aged. The finish is beautifully aged, soft and smooth to the touch. This one is loaded with stunning and beautiful finish checking.
Understanding the significance of quality, Guitarwacky relics are flawlessly detailed by artisans whose love for guitar can only be measured by the level of detail embodied within their relic art. This heavy relic arrives in the G&G hard case pictured.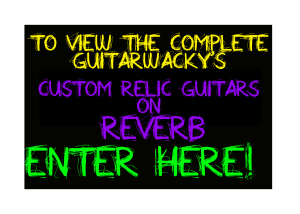 Guaranteed to love your guitar or just bring it back in same condition received within three days for a full refund.
Please contact us with any questions or for more pix.