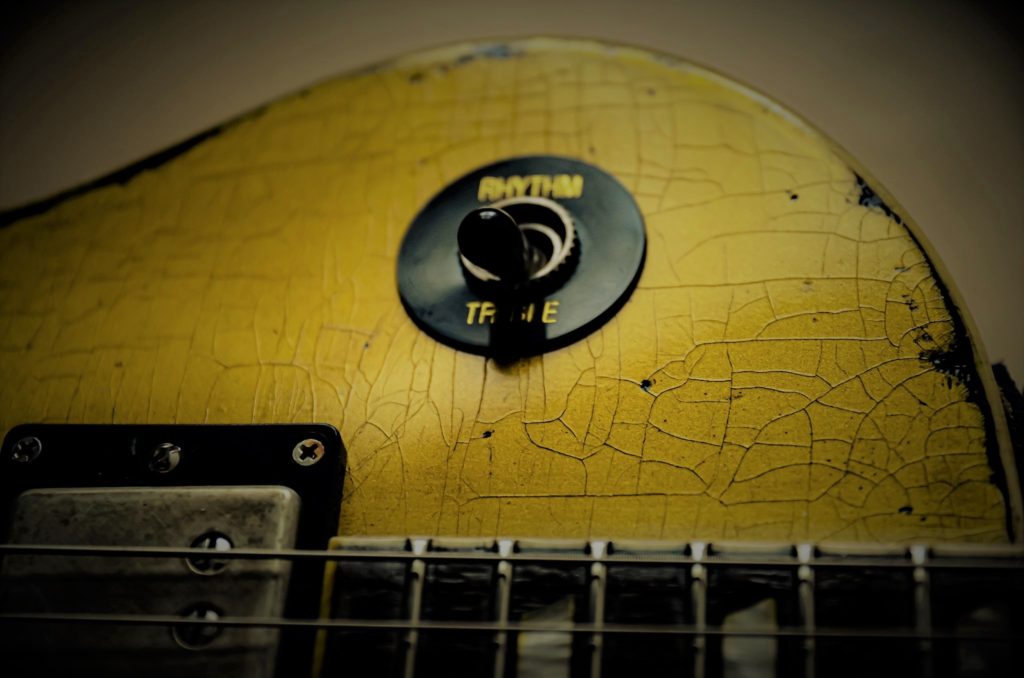 Guitarwacky Custom Relic Finishes ages-the finest affordable  Gibson Les Pauls, American Fender Relic Stratocasters and Telecasters on the market-typically under $1500.
Don't forget to checkout our affordable relics in our reverb Store.
2006 American Fender Telecaster Custom Heavy Relic. This vintage tele has an Alder body-70's style Fender Logo-modern "C" Maple neck with jumbo frets 9.5″ radius-vintage tuners and independent barrel saddles.
[intense_lightbox html_element="
Guitarwacky's Shirts-Phone Cases and Popsockets now on Amazon
" image="9879″ image_size="rock-star-slider"] [/intense_lightbox]
Guitarwacky's Shirts-Phone Cases and Popsockets now on Amazon</font color>
The scale length is 25.5″ and nut width is 1.6875″ This guitar rocks the original hot vintage style single coil Alnico-3 magnet pups and sound unbelivable. Don't forget to checkout our other affordable relics, then:[intense_animated type="tossing"]"follow us"[/intense_animated]to be notified when our affordable relics are listed; also Google us! [intense_parallax_scene background_type="image" image="9643″ imagemode="parallax" height="300″ height_adjustment="300″ advance_arrow_background_color="#ffffff"] [/intense_parallax_scene][intense_animated type="pulse" trigger="scroll"]Guitar Shows Near You!;
[/intense_animated]
We use the highest quality HVLP nitro lacquers, tints, flakes and candy pearls. No expense in quality or time is spared to get that custom shop look, feel and sound without shelling out $4-7K. Make Guitarwacky's Custom Relics your "affordable" alternative.
This heavy relic has tons of wear and finish checking for that "to hell and back feel". This tele has large horizontal finish checking and crosshatch vertical micro web checking. Custom Guitarwacky aged pick guard completes this incredible guitar. Frets dressed and polished and the guitar will arrive freshly setup and ready to play. All sticky thick satin neck finish removed from back for a speedy smooth surface. Aged vintage tuners and slinky 09's; she's ready to go! Saddles, screws and hardware were aged and sealed, so that they will look tomorrow, the way they look today for years to come.
[intense_gallery type="colorbox" layout="square" id="9648″ include="9647,9646,9645,9644,9643,9642,9641,9640,9639,9638,9637,9635,9634,9633,9632,9631,9630,9629,9628,9627,9626,9625,9623,9622″]