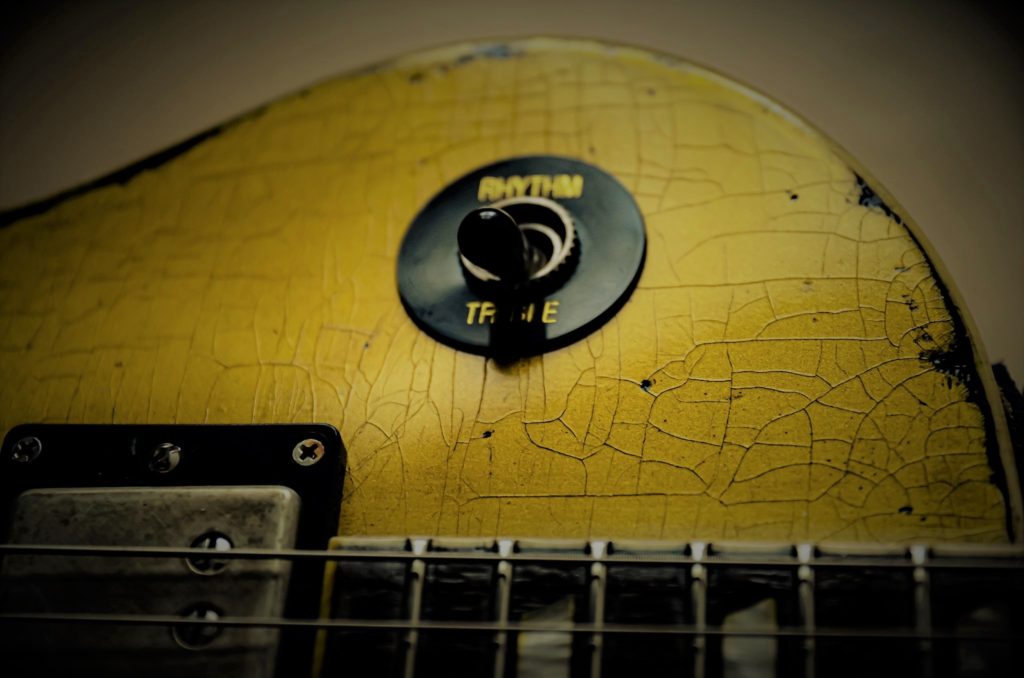 Make Guitarwacky's Custom Relics your "affordable" alternative. Guitarwacky Custom Relic Finishes produces the finest affordable aged Gibson Les Pauls- American Fender Relic Stratocasters- Telecasters-Jazzmasters and Jaguars on the market today. We stand by our work by offering a 3-day love it or leave it guarantee on all guitars sold. Details below:
to be notified when our affordable relics are listed; also Google us!
Magnificent 2012 American Fender Telecaster Relic in Tangerine Sparkle (metal flake).  Guitarwacky custom finish's are top quality, cutting-edge and proprietary. We use only Nitrocellulose lacquer ("nitro") on our relics.Pix gallery below!

Nitro base coat is shimmering silver pearl lacquer. Tangerine nitro color coat then tangerine flake under "House of Kolor".  Nitro Kandy Tangerine for pop followed by several clear coats of nitrocellulose lacquer. Lil Daddy Roth pearls and flake are the essence of vintage vibe. This relic'd finish is just pops under different lighting! Perfectly aged and detailed including tons of finish checking plus neck and headstock wear.
The finish product is "authentic and gorgeous"; see for yourself. Don't forget to checkout our other affordable relics, then follow us to be notified when guitars are listed; Google us! Also check our recent relic sales feedback w/links included below.
This stunning relic Tele plays and sounds amazing! All Frets detailed and polished and the guitar will arrive freshly setup and ready to play.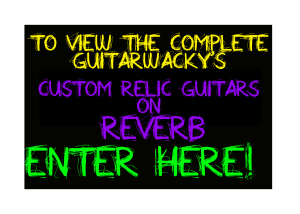 Understanding the significance of quality, Guitarwacky Custom relics are "flawlessly detailed" by artisans whose love for guitar can only be measured by the level of detail embodied within their relic art.
Shipping! No worries here! We loosen string tension then professionally pack using brand new guitar boxes. Don't worry-No packing peanuts.