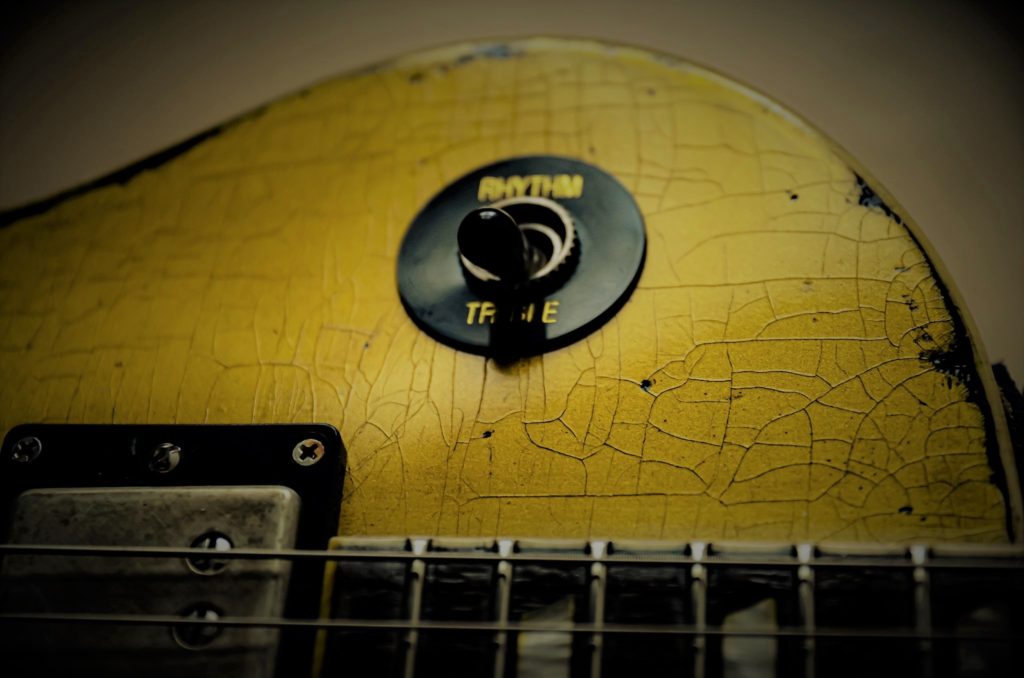 Guitarwacky Custom Relic Finishes ages-the finest affordable Gibson Les Pauls, American Fender Relic Stratocasters and Telecasters on the market-typically under $1500.
Guitarwacky's flagship relic guitar was an artfully done shell pink heavy relic. Shell Pink was originally the color of a 1956 Desoto auto and eventually became one of the most prized Fender guitar colors ever made. Guitarwacky's relics are custom-refinished, and flawlessly detailed by artisans whose love for guitar can only be measured by the level of detail embodied within their relic art.Checkout our other affordable relics at Guitarwacky's Reverb Shop-click here then:
to be notified when our affordable relics are listed; also Google us!
Relic guitars are about mojo. Mojo is challenging to replicate; a timeline dignified by decades and generations of performance art. It is built-into the guitar like age lines on a face; each scratch, each chip, each dent representing a moment in time, a show, or phase in one's life. Mojo is special because it is metaphysical and transcendent; it's unspoken, difficult to distinguish and misunderstood by many. Mojo is treasured by those musicians who know what it is, but don't have 30 years to wait for their guitars to naturally age.
This Relic started out as a black 2007 American Fender Stratocaster Standard. It had a full poly finish which was removed and the body aged, sanded and sealed. Several coats of nitrocellulose white under repeated coats of shell pink applied and sanded to a fine smoothness. Finally, several nitro satin clear coats were applied and rendered to formulate a finished checked aged patina.
The three ply pick guard, rear cover, pickup covers, knobs and tremolo arm were artfully rendered and meticulously aged to perfection with stain, then white and amber nitro applied and reduced.
The neck is an exclusive "one-off" work of art. Methodically aged by hand with precise scoring, sanded, stained and sealed. Several amber nitro coats applied and re-sanded to a velvetiness any guitarist would appreciate. Vintage bridge and vintage tuners with 10mm bushings, plus Fender Custom Shop 60's pickups were added to complete the ageing process and add to the authenticity. All hardware including screws were aged on premise. All screws were then sealed with lacquer so the way they look today is the way they will always look.

Guitarwacky's Shirts-Phone Cases and Popsockets now on Amazon</font color>
Follow us at Guitarwacky's Reverb Shop to see our "just off the bench relics available  for sale".